The best night vision security cameras available today are light years better than the best ones available more than just a few years ago.  It's not surprising that the best ones are designed for the commercial and government markets and carry the high price tag that usually goes with the territory, but thankfully some of this same technology has begun to trickle down and enter the consumer market at reasonable prices.
Axis Lightfinder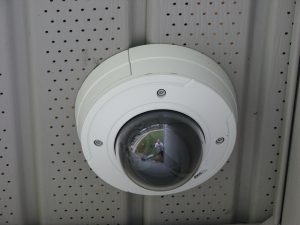 Axis Communications was one of the first innovators in low light security camera performance with their Lightfinder technology.  It's available in several of their camera lines, including their rugged P33 series at 1.3 MP / 720p resolutions which can see in color down to 0.12 lux and in black and white down to 0.03 lux.  I have owned both a P3384-VE and a P3364-VE for several years and I can vouch that they do see very well in low light conditions.  If there is good moonlight out at night they will both stay in color mode all night long, and I can watch the shadow of the moon on my camera footage.  They will also stay in color mode and see well with street light or similar yard light nearby.  My P3364 covers part of a field across the street 500′ away where there are no lights of any kind and I can see that distant field in color on the camera, but if I walk outside I can't see much of anything in near complete darkness that far away.  Of course these cameras switch to a black and white night mode when the available light drops below a certain point.  I believe that Lightfinder was released in 2011 so it is becoming an older technology, and the maximum resolution of 1280 x 960 is a little less than what many people desire today.  They're still great performers for seeing in color at very low light levels, they're still for sale today, and I have no plans to retire mine any time soon.
Bosch Starlight
The Bosch Starlight series of cameras were introduced in 2012 and are also a respected leader in low light performance.  They have several models available at 720p and 1080p resolutions, and also the Dinion 8000 at 5 megapixels.  I have not seen these myself and don't know much about them other than they certainly seem to be geared towards professional installers and not the consumer market.
These Axis and Bosch cameras start out around $500 each and go up from there, with some models well beyond one thousand dollars each.  The good news though is that Sony has been rapidly developing their already great Exmor image sensor lines by improving performance and lowering cost.  This has allowed Chinese camera manufacturers like Hikvision and Dahua to bring newer and better performing low light cameras to market at very competitive prices.
Hikvision DarkFighter
Hikvision offers several lines of cameras designed for great low light performance..  I don't have any direct experience with these but from what I've read it looks like they should provide performance similar to the Dahua models below.
Their 4-line Darkfighter low light smart camera models use a 1/1.8" 2MP Progressive Scan CMOS image sensor and are their higher-end offering.
Their Easy-IP 3.0 line of ultra low light camera models are available in 2MP and 3MP and use a  1/2.8″ Progressive Scan CMOS image sensor and a fixed lens.
Dahua Starlight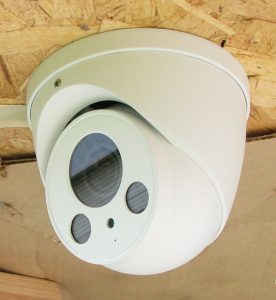 Last but certainly not least are Dahua's lines of low light cameras, and apparently the only vendor who openly states on their datasheets that they are using the Sony image sensors.  I actually just purchased one of the IPC-HDW5231R-Z varifocal turret cameras and will place a link to my review here as soon as I get done with that.
Dahua Starlight Ultra-Smart series models with the 1/1.9″ 2MP Sony Exmor IMX185 progressive scan CMOS image sensor.  One example is the IPC-HFW8232E-Z bullet available for around $320 shipped worldwide from China.
Dahua Eco-Savvy series models just released in 2016 with the 1/2.8″ 2MP Sony Starvis Exmor-R IMX291 progressive scan CMOS image sensor.  Examples are the IPC-HFW5231E-Z bullet and IPC-HDW5231R-Z turret, both varifocal cameras, shipped worldwide from China for well under $200 each.  See my full Dahua IPC-HDW5231R-Z review here.
Which one of those to get?
I think the two Dahua Eco-Savvy models mentioned above offer the best bang for the buck in night time and low light performance right now.  While Hikvision does offer some similar models, none of the current inexpensive ones are varifocal like the similar Dahua models.  If you want to spend more money, the larger image sensors in the higher-end Hikvision and Dahua cameras do provide a better image because they are able to gather more light than the smaller sensors of the less expensive cameras, but be prepared to spend twice as much or more per camera.
What is the best night vision security camera if you don't want to spend a fortune on a camera designed primarily for professional installation in government and commercial environments, and you also don't want to worry about purchasing a Hikvision or Dahua from a vendor in China and dealing with international shipping and other possible support worries?  While it's true that the cameras models listed above will perform better at night than your run of the mill security camera that costs less than $100 each, there are some steps you can take to get the best performance out of any camera.  With a little experimentation in your specific installation you might be surprised how much you can improve the night image of any camera.  Adding visible or infrared supplemental lighting, re-positioning things in the environment so that strong lights or reflections aren't hitting the camera lens at night, and all sorts of other things that I've written about here since this article was originally published.
Look forward to more informative articles on improving the low light and night time performance of your security cameras.  Please leave a question or comment below, and let me know if you think I left out some other camera lines that perform particularly well at night.